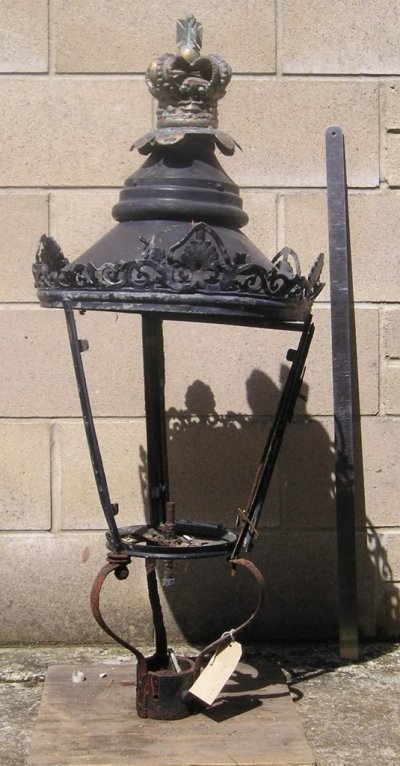 I was asked to repair this former gas lamp. It came in this very sorry looking condition complete with all the glass broken.
The royal cipher on top is apparently that of Queen Victoria and this lamp may have come from her house on the Isle of Wight.
The cipher was first removed and returned for specialist conservation.
To give an idea of the height the scale shown is one metre.

The lead frieze was badly bent in places and a few small sections missing. It was carefully straightened and the missing sections recast and soldered in place.

To reproduce the glass panels this stainless steel former was produced and a local warm glass artist slumped the panels as my furnace was not large enough to accept the mould.

All old paint was removed and the three columns connecting the base to the upper canopy were removed. This allowed the badly rusted steel rods within the columns to be replaced. The sections were then re-joined and the assembly glazed.